Location:
21 Enterprise House, Kingsway North, Team Valley, Gateshead, NE11 0SR
Think Well
Our mental outlook on life has a huge impact on our health. Stress is an inevitable part of life but understanding it better often helps people cope with it more effectively and we hope you find the following information helpful.
Think Well Tips
Like To Cut Your Risk Of Developing Dementia By 60%?
If there was a fairly simple way to cut your risk of developing dementia by 60%, and your risk of heart disease and stroke by 70% would you be interested in knowing about it? Well, that's what exercise can do … Read Full Article
Neurobics – Exercise For Your Brain
Your brain retains a remarkable ability to learn and grow throughout your life. Whether it's mastering the art of walking, learning how to play a musical instrument, or hard wiring a recent experience into your long or short term memory … Read Full Article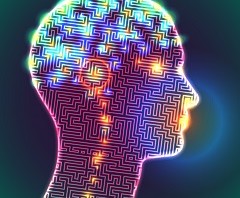 Keep Your Brain Alive
Have you ever come out of a shopping centre and forgotten where you've parked your car? Or walked into a room at home and forgotten what it was that you went in there to do? If so, you've probably laughed … Read Full Article
The Power Of "Think Well" – CBT & Schizophrenia
This mornings (6/2/14) "Alfie and Charlie" morning drive time radio program on BBC Radio Newcastle carried a story on research partly conducted at the University of Newcastle and published in today's Lancet about the beneficial role of Cognitive Behavioural Therapy … Read Full Article
In Sickness And In Health – A Lesson In Love
Love plays a central role in our emotional wellbeing, and expresses itself in many different ways. In the midst of the media's pre-occupation with "bad news" stories it's important to remember that manifestations of love are constantly playing out all … Read Full Article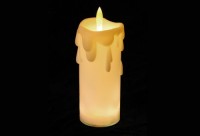 The Desiderata – The Art Of Staying Calm
Life can get pretty full on sometimes, and it's easy to get stressed out and feel a bit a bit lost or out of control. The Desiderata is a lovely piece of writing that can help keep things in a … Read Full Article
Take The Time To Celebrate
Is life is so busy that it seems like you're constantly stuck on "fast forward"? If so, it's easy to overlook the importance of taking time to celebrate the special moments, minutes or days (big or small) that bring meaning … Read Full Article
Happiness
Have you ever spent some time in the company of a well rested baby who has a full tummy and a clean nappy, and marvelled at the simple, natural happiness they're experiencing at that moment? I have, and boy was … Read Full Article
Think Well
Thanks for stopping by! We're currently putting our series of "Think Well" articles together. Some are already up, but there is much more on the way, so pop back from time to time to check out our latest posts.