Location:
21 Enterprise House, Kingsway North, Team Valley, Gateshead, NE11 0SR
The Power Of "Think Well" – CBT & Schizophrenia
February 6, 2014
This mornings (6/2/14) "Alfie and Charlie" morning drive time radio program on BBC Radio Newcastle carried a story on research partly conducted at the University of Newcastle and published in today's Lancet about the beneficial role of Cognitive Behavioural Therapy in helping people cope with and manage the mental health disorder schizophrenia.
The radio program interviewed a young mother who suffers from the disorder, relating her experiences both of the illness itself and of the difficult side effects associated with the use of the medications commonly used to treat it.
In addition, the program interviews Professor Doug Turkington, a Professor of Psychosocial Psychiatry at the University of Newcastle, and one of the lead authors of the study published today, who does a fantastic job of explaining how a more holistic approach to schizophrenia – which includes talking therapies such as CBT and psychological coping strategies such as mindfulness and meditation – can be of real benefit to people suffering from schizophrenia.
In an informative and sensitive piece of journalism some of the key points we picked up on included: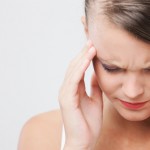 1 in 12 people hear "voices" that can be disturbing and disruptive in their lives.
Stressful experiences and sleep disorders play a key role initiating or aggravating tendencies toward schizophrenia.
Some people can benefit from the use of techniques such as CBT without the need for medications which often have very difficult side effects.
An inaccurate and lazy stigma is often attached to the illness of schizophrenia, and this does not help the people who struggle with this illness.
This stigma is slowly being broken down, helping sufferers to cope with their condition more effectively, and enhancing their ability to happier and healthier lives.
From our point of view this program just reinforces the importance of our "Eat Well, Move Well, Think Well, Stay Well" message. Each part of that philosophy is holistically interlinked with the others, and this latest piece of research lends further support to the idea that even the most challenging forms of illness can benefit from treatment approaches that don't always have to rely on the use of pharmacological intervention.
All in all, we felt it was a great piece of radio journalism, and you can hear the 7 minute interview for yourself by clicking on the link below:
BBC Newcastle – Alfie & Charlie
This entry was posted in
Think Well
. Bookmark the
permalink
.